From classic theatre reborn to 'the best TV show to be released during lockdown', BBC Culture editors and writers pick this week's cultural highlights to enjoy at home.
Bombshell (Credit: Hilary Bronwyn Gayle / SMPSP)
New film – Bombshell
Jay Roach's fast-moving, hard-hitting docudrama works better on the small screen than it did in the cinema, probably because of its setting in the television industry. Charlize Theron stars as Megyn Kelly, a Fox 1593太阳集团城一切网址 anchor who accuses her slug-like boss, Roger Ailes (John Lithgow), of sexual harassment. Nicole Kidman plays Kelly's colleague Gretchen Carlson, and Margot Robbie is the latest slim blonde recruit who is encouraged to wear short skirts on camera. As grim as the subject matter may be, BBC Culture's review noted that this "complex, socially relevant story [is] surprisingly entertaining". A snappy office satire and an emboldening salute to whistleblowers everywhere.?Streaming on Curzon, GooglePlay, Amazon (NB)
A Streetcar Named Desire (Credit: Johan Persson)
Theatre – A Streetcar Named Desire
There are few things more exhilarating than a familiar classic reborn, as with the Young Vic's 2014 take on Tennessee Williams' A Streetcar Named Desire, which saw Australian director Benedict Andrews set the action on a queasily spinning revolve and starred Gillian Anderson as a singular Blanche Dubois, whose initial haughty self-possession made her subsequent breakdown all the more devastating. If you missed it in London and New York, you can now stream it until next Thursday on the?National Theatre's YouTube channel, where it is the latest archive production to be screened in its At Home Season. And if you like what you see why not make a donation to the Young Vic or the National Theatre while you're at it??
Another London venue that desperately needs support is Shakespeare's Globe, the historic venue on the capital's South Bank, which this week became the latest venue to announce it was on the verge of financial collapse as a result of the theatre shutdown. In order to support it, you can rent or buy 100 of its archive productions. (HM)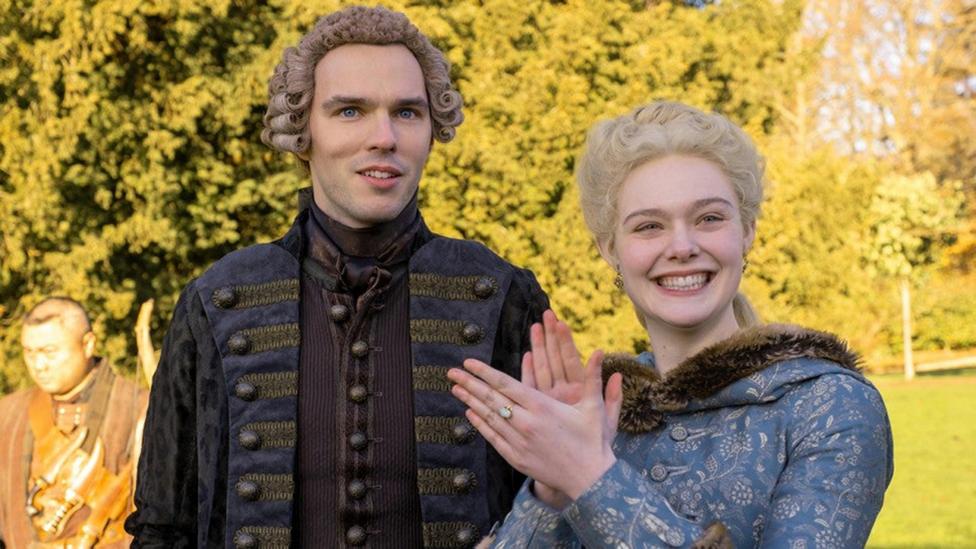 New TV – The Great
Could The Great be the best TV show to be released during lockdown? Created by The Favourite writer Tony McNamara, the show brings a similar energy, showing us a side of history that – as the show's subtitle takes care to clarify – is only "occasionally true". It's certainly more chaotically entertaining than history could ever be. In the role of the young Catherine the Great, Elle Fanning proves that she's a mature performer able to carry the drama, in spite – and often because of – her ditzy smile, while Nicholas Hoult's flips between ruthless ruler and hilarious dimwit. A plethora of fleshed-out supporting characters bring depth to a show that could have so easily been a flash-in-the pan. Available to stream on Hulu (LW)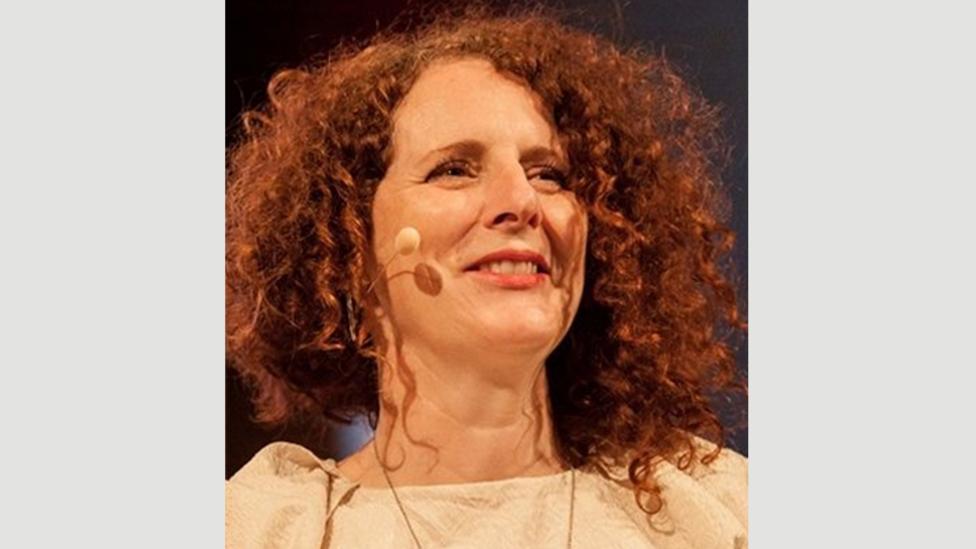 Books – The Hay Festival
This year's Hay Festival has gone digital – but its line-up of literary superstars and visionary thinkers is as strong as ever. Running throughout the past week and available to view online, a range of free-to-view children's events has featured How to train Your Dragon creator?Cressida Cowell?and Tom Gates illustrator/author?Liz Pichon. From today until 31 May,?Hay's main programme?is streaming live daily – free to watch, and with the chance to ask the speakers questions. Among the highlights,?Hilary Mantel?talks about the final part of her Thomas Cromwell trilogy, The Mirror and the Light;?Maggie O'Farrell (pictured) discusses her novel Hamnet, shortlisted for the Women's Prize; and?Nobel Prize-winning physicist PJE Peebles?tells the story of cosmology from Einstein to the present. Tonight, actors and writers including Margaret Atwood, Benedict Cumberbatch, Helen McCrory and Vanessa Redgrave?perform a selection of poems?in celebration of William Wordsworth's 250th anniversary – and later,?Stephen Fry previews scenes?from the third part of his Greek trilogy, Troy. The full line-up?will be available?to view after live events have taken place. (FM)
?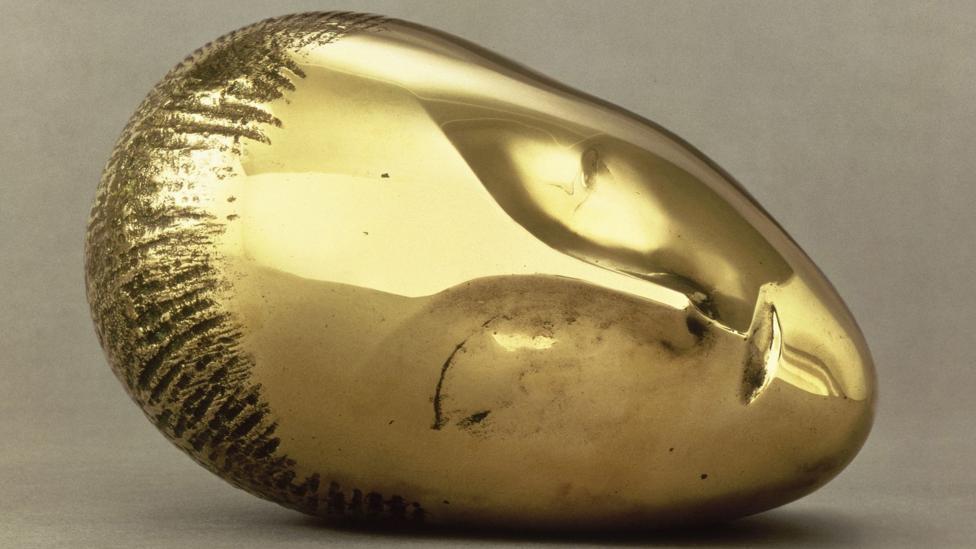 Brancusi artwork (Credit: Pompidou Centre)
Art – Pompidou Centre
The Pompidou Centre has created a video game, Prisme 7, that enables the player to discover some of the Paris gallery's best-known works, and to explore the principles of artistic creation – 'observe, learn, deconstruct and create'. The website also features a selection of specially selected masterpieces complete with detailed information and analyses. Having been loaned to museums across the world, these treasures are now back in Paris, and are some of the most iconic artworks of the 20th and 21st Centuries. Among the artists featured are Constantin Brancusi, Frida Kahlo, Wassily Kandinsky, Marcel Duchamp and Marc Chagall. (LB)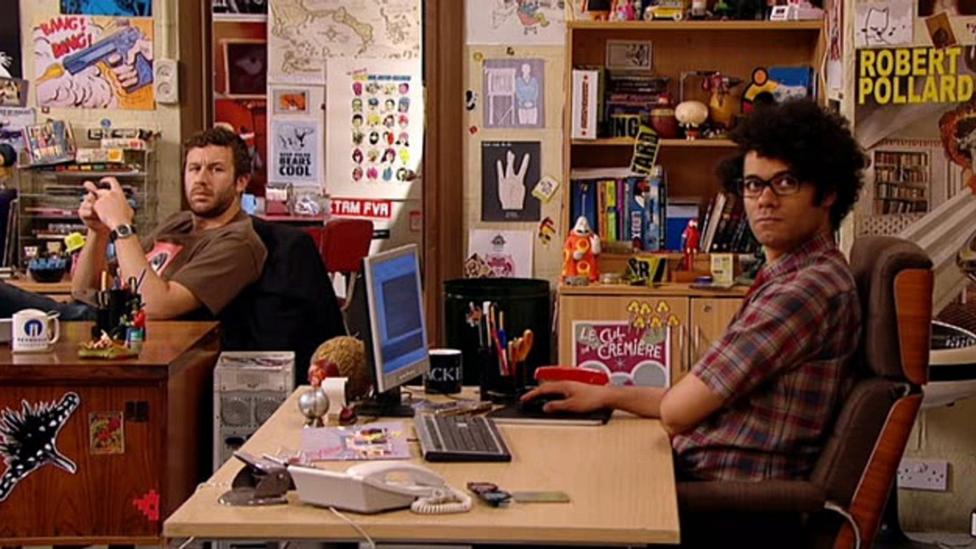 The IT Crowd (Credit: Channel 4)
Classic TV – The IT Crowd
With its absurd humour and over-the-top characters, The IT Crowd is one of the most beloved sitcoms in British TV history. Starring Richard Ayoade, Matt Berry, and Katherine Parkinson in the roles of two geeky IT technicians and their not so tech-savvy manager, the show throws the trio into the most ludicrous scenarios as they navigate the corporate life upstairs, and doing their best to dodge their responsibilities. In a very British tradition, the show had a run of just 25 episodes over five seasons, keeping it at the top of its game through its entire course. It is definitely worth checking out if you haven't already. Available on Netflix, All4 and Amazon Prime (LW)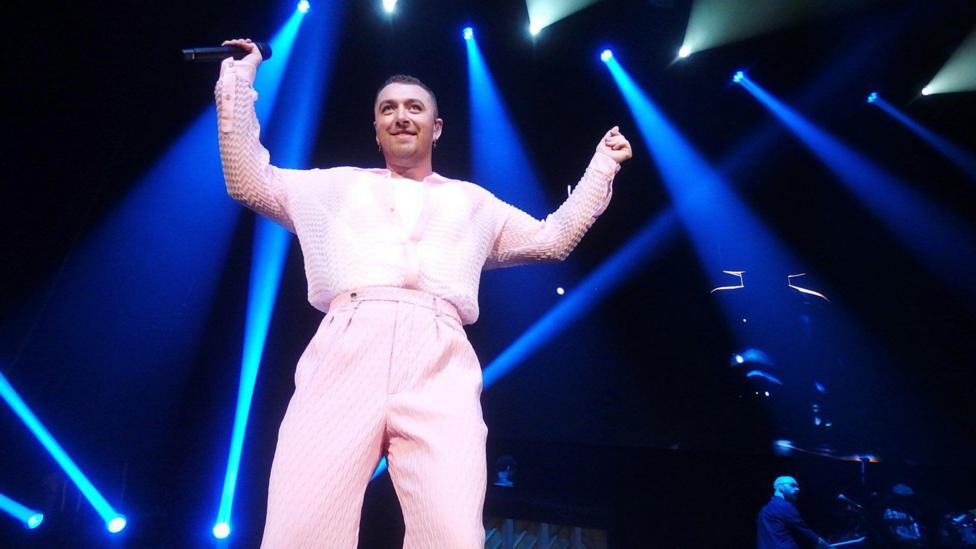 Sam Smith (Credit: Alamy)
Music – Radio 1's Big Weekend
As one of the UK's first live outdoor events in the music calendar, BBC Radio 1's Big Weekend would ?– in more ordinary circumstances – mark the start of festival season. But despite its cancellation back in March, the organisers of the Big Weekend decided to turn it into an all-virtual festival, with more than 50 acts broadcasting from home, in addition to 50 classic performances from previous years, including Billie Eilish, Stormzy and Katy Perry. It kicks off at 7.30pm (GMT) on Friday 22 May and runs until the evening of Sunday 24 May, with acts appearing across five virtual stages: Sam Smith and Jonas Brothers head up the Radio 1 Stage, along with Anne-Marie, Biffy Clyro, Haim and Rita Ora, while Armand Van Helden, Disclosure and The Black Madonna feature on the Radio 1 Dance Stage. Listen on BBC Radio 1, BBC Sounds and watch on BBC iPlayer. (RL)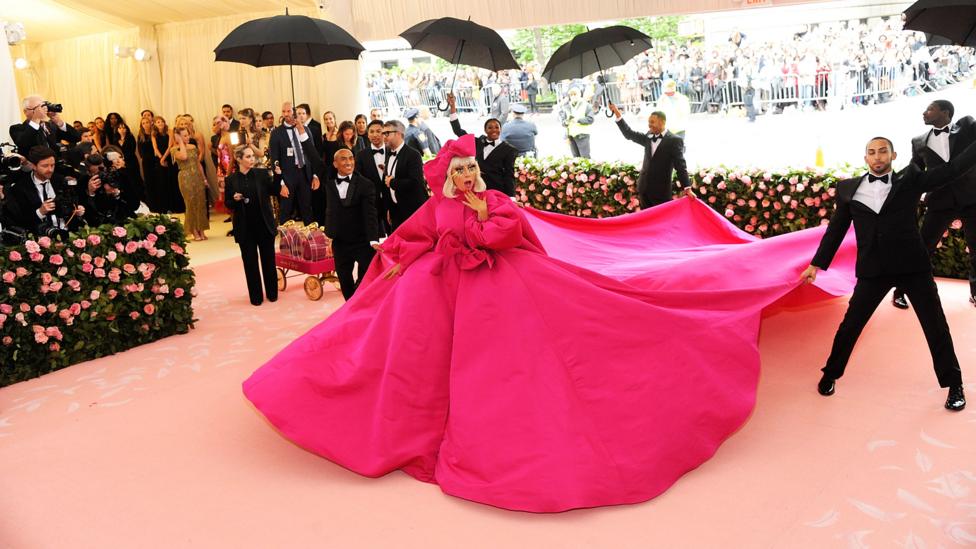 Lady Gaga at The Met Gala (Credit: Getty)
Fashion – Costume Institute
If you need some glamour in your life right now, the Met's Costume Institute has some excellent videos available to view online. Among them is a short preview of the show About Time: Fashion and Duration, which has been postponed to the autumn, and a walkthrough of last year's hugely successful Camp exhibition. You can also re-live the glories of 2019's Met Gala, and some of the finest red-carpet action. Some of the beyond-fabulous moments and looks of a classic year include Queen of Camp Lady Gaga arriving in a fuchsia ballgown and performing a striptease, and Billy Porter in gold angel wings, making his entrance carried aloft by six shirtless men. (LB)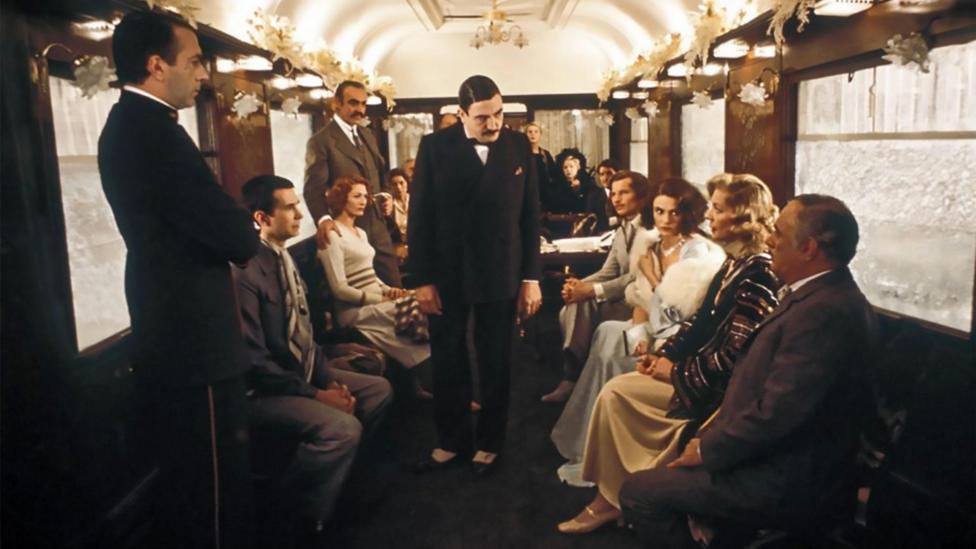 Murder on the Orient Express (Credit: Alamy)
Classic film – Murder on the Orient Express
A whodunnit that hinges on a brutal stabbing might not sound too comforting, but Sidney Lumet's Sunday afternoon staple seems to dye the world a warm shade of brown, and wrap it in a blanket of mist and snow. It also promises us that when life is at its most wretched, a hunched Belgian (Oscar-nominated Albert Finney) can make sense of it all. If you're still not sure whether to board the train, just look at the passenger list: Lauren Bacall, Sean Connery, Ingrid Bergman, Vanessa Redgrave, John Gielgud and more play the suspects who are grilled by Hercule Poirot after a gangster is found dead in his sleeping compartment. Agatha Christie cited Murder on the Orient Express as one of the only adaptations of her books that she enjoyed, and you don't have to be a detective to see why. Available on GooglePlay, Apple TV, YouTube (NB)
?
If you would like to comment on this story or anything else you have seen on BBC Culture, head over to our?Facebook?page or message us on?Twitter.
And if you liked this story,?sign up for the weekly bbc.com features newsletter, called The Essential List. A handpicked selection of stories from BBC Future, Culture, Worklife and Travel, delivered to your inbox every Friday.