Liverpool FC: Ecstatic fans party on the streets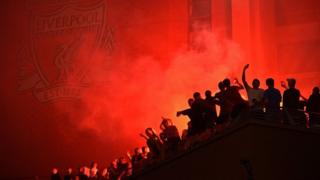 Jubilant Liverpool FC fans descended on the streets outside Anfield and in the city centre in their thousands to celebrate winning the Premier League.
Supporters gathered throughout the city to mark the occasion with singing, dancing and fireworks.
Chelsea's 2-1 win against Manchester City on Thursday evening handed the Reds their first Premier League title.
Fans rushed to Anfield as well as congregating outside the city's Bombed Out Church.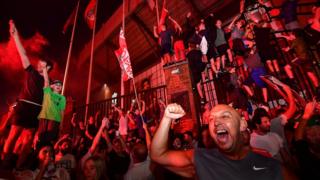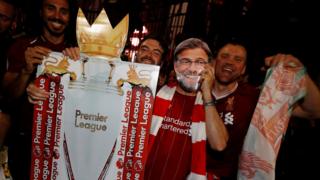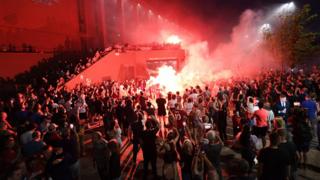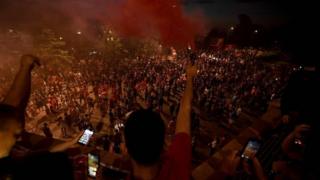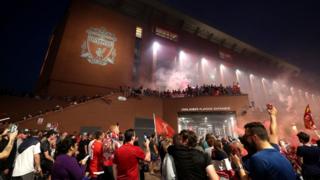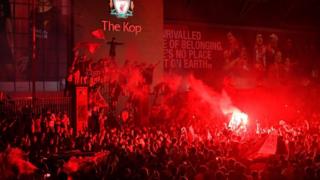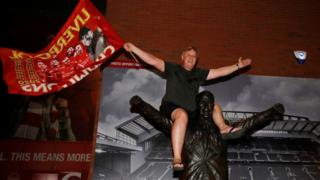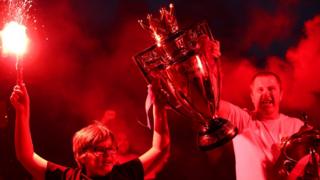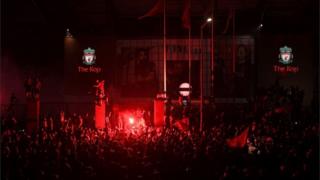 All photographs are copyrighted.